Hi! I'm David and I help entrepreneurs build EdTech companies.
I'm a Principal at Brighteye Ventures (Edtech-focused VC) and a Kauffman Fellow. I occasionally share my thoughts on VC and the Edtech space (+ often a funky/rap song!) because it helps me accelerate my learning process.
If you are interested in learning more about VC, I created this FREE 5-day VC Email Course (powered by Brighteye) 📩, which features a cheesy 80s theme to add some fun to the learning process. More than 1100 VC enthusiasts have subscribed and the course was rated 9.1/10.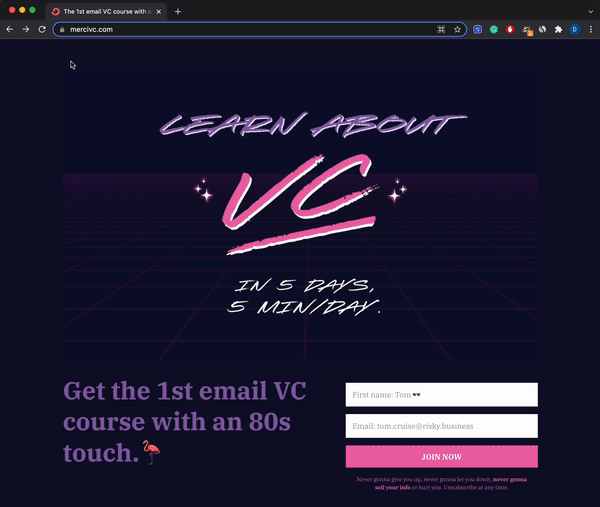 Writing
🆕 Learning for the over 50s: Untapped opportunity in Europe?
The true power of learning communities
Building conviction as a VC (falling in love w/ a startup)
How much equity should you give to a new employee? A 7-step methodology
Term sheet 101: 4 terms to watch out
VC Associate: 5 Lessons learnt + Actionable takeaways (written in late 2019)
—
🤫 Working on a new email course